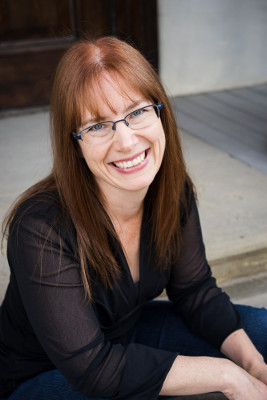 Tracy Pearce-Kelly RM (she/her)
I have been caring for pregnant people in Halton since 1998. I was first introduced to midwifery as a nursing student at McMaster. My desire to be a midwife was realized when I worked as a labour and delivery nurse in Toronto.
Within my midwifery career I have worked in a completely home birth practice in Kitchener then I began working in Halton. For many years I worked both as a midwife and nurse.
I love working with families here in Burlington and Hamilton. I am adjunct faculty at McMaster and have the opportunity to teach within the midwifery program.
With my background I am very comfortable in the hospital and my experience over the years has grounded me in supporting clients who choose to have or consider a home birth. I think the best part of midwifery is having your questions answered and having the time to connect.
Both my children were born at home, yet I know that if I needed the hospital, I would have been in very good hands with our midwifery and Joseph Brant staff.
My interests include supporting families as they grow, helping people understand their options and supporting their choices. I love my family, skiing, Disney (sorry), and my dog.
Midwifery is not a job. It is an exhausting but amazing life style.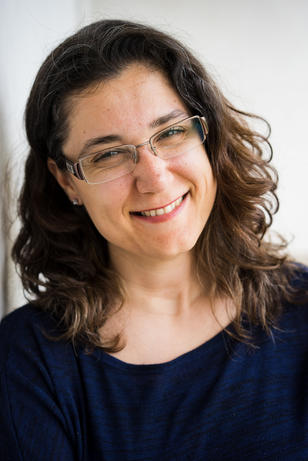 Lucia D'Amore RM (she/her)
I was born and raised in the beautiful city of Kingston Ontario. I have known that I wanted to be a midwife since I was a teenager and my path to midwifery led me to McMaster. The Burlington area has been my home since 1994, where I have been practicing since 2002.
When I was accepted into the midwifery program at McMaster University I was already putting my nursing degree to work at the Hospital for Sick Children in Toronto. It was difficult to leave the fantastic staff and patients at Sick Kid's but I always felt that being a midwife is what I was meant to do.
I consider myself privileged to care for families at such a pivotal point in their lives. Being a part of the Joseph Brant maternity team brings me pride, as we were recognized by the Ontario Hospital Association in 2014 for excellent integration of midwifery into the health care team.
Both of my two amazing daughters were born in the home where we still live. In the winter we spend time as a family downhill skiing. During the rest of the year, family time means cheering on the kids at the soccer field!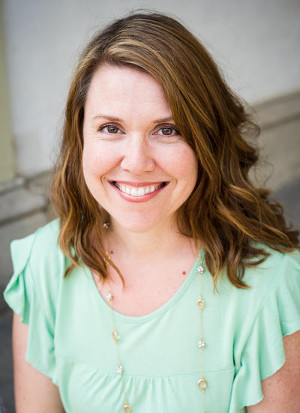 Rebecca Foster RM (she/her)
I completed the Midwifery Education Program at McMaster after finishing an Honours Bachelor of Science degree also at McMaster.
I chose midwifery as a profession as it enabled me to work with healthy pregnant people and babies and help clients during pregnancy and childbirth in a positive and inspiring way.
After graduation in 2003 I began practicing in the Halton region and have been here ever since. I have been with Burlington and Area Midwives from the start when the clinic opened in 2006.
I currently live in Dundas with my family and enjoy gardening, yoga, and reading.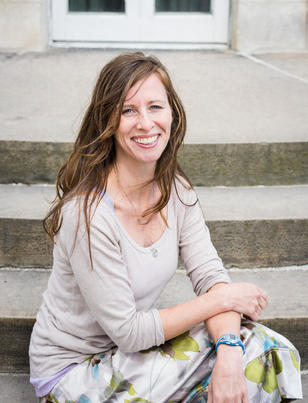 Sarah Barillaro RM (she/her)
I first graduated from McMaster in 1995 with a bachelor of Arts. I then spent some time in the workforce, as well as figure skated competitively internationally before heading back to school for Nursing in Thunder Bay. It was while I was in the Nursing program at Lakehead that I discovered midwifery.
I loved nursing, but felt midwifery would be an ideal fit with my philosophies surrounding pregnancy and childbirth. I made the move back to Hamilton and graduated from the McMaster Midwifery Education Program in 2005...and birthed my first son (at home into the loving hands of the wonderful midwives I now work with) the day before my final exam!
I have since had two more children and share my life with them, and my supportive husband.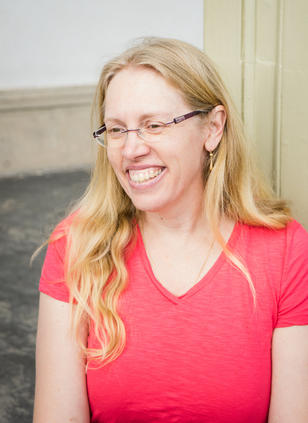 Annita Damsma-Young RM (she/her)
Hello. I have been a midwife since the 1990's and am passionate about the foundational tenets of midwifery care. My journey started as a nursing student at McMaster University when I had placements in maternity care. It was there that I saw pregnancy, labour, and birth as miraculous and humbling processes.
While completing my Masters degree at the University of Alberta, I became one of the first midwives to become regulated in that province. There I worked in a small practice in Edmonton with a huge catchment area and a high percentage of homebirths.
I soon moved back to Ontario and have been working here as a midwife ever since. I joined BAM in 2007 as their philosophies around birth, choice, and client-centered care best aligned with mine. And they are a great group to work with!
I love teaching and have been a preceptor for many midwifery students and a tutor for both Laurentian and McMaster Universities. Currently I am the educational coordinator for BAM and facilitate student placements within our practice settings.
I live in Ancaster, and am adjusting to being single (again) since losing my husband in 2019. I love my dog Shadow, travelling, and spending time at the cottage. I look forward to working with clients and their families on their journey toward parenthood with all its joys, challenges, and rewards.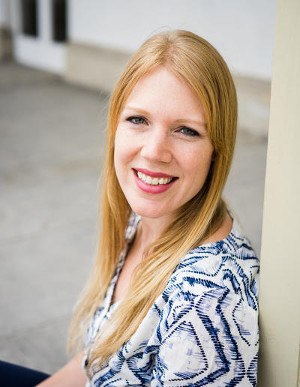 Diane Beard RM (she/her)
My first experience of birth was my mother's birth to my younger sister when I was 9 years-old, at which time I was in the corner of the delivery room with my head between my legs in hopes of not passing out. Interestingly I am now a midwife who has been happily practicing since 2009.
I came to the midwifery profession through my mother, a family doctor who has delivered over 2500 through the course of her career.  My older sister and I often tagged along with my mother when she was called to a delivery or was doing rounds for her patients and babies.  Although the hospital is not a place you would think two young girls want to hang out, it was always an enjoyable and educational experience as my mother was passionate about her work and teaching us about medicine and reproductive health issues.
Healthcare had always been a strong interest of mine from a young age, but I wanted to make sure I was taking my own path in life.  In going off the beat-in path of my family and doing an undergrad degree at Queen's University in Psychology and Film Studies, I found myself still drawn to healthcare and reproductive health.  After my undergrad degree I was working as my mother's secretary in her family practice.  As I would chat with the pregnant patients that were coming in for their prenatal appointments, I discovered that midwifery would be a really fulfilling career choice for me.
I graduated from McMaster University in 2009 in Midwifery and feel so fortunate to be able to be a part of this transformative experience for clients and their families.  Thankfully squeamishness is something you get over!
I currently live in Waterdown with my husband and two children, born in 2011 and 2013. I enjoy camping, skating, music concerts, exercise classes and spending time with my kids.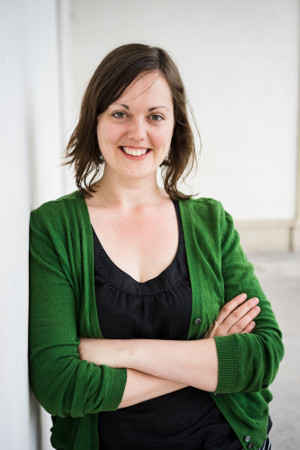 Kaelyn Koepke RM (she/her)
I am so excited to be your midwife.  My favourite part of the job is simply being a witness on your pregnancy journey and creating space where you feel safe and heard; whether it's in our conversations about your choices in our prenatal appointments or during the most intense moments in labour and birth.
I have been practicing with Burlington and Area Midwives since I graduated from McMaster in 2010 and even had the privilege of completing my training with this practice.  I love our practice's commitment to client centered care and supporting flexibility around choice of birth place.  My partner and I had our own two children with the attentive care of these wonderful colleagues.
When not on call I love being at home in Hamilton with my family and dogs; generally being silly, making fancy cakes, puttering in the garden and trying to grow things we can eat and letting loose at community hip hop dance classes.   I look forward to meeting you.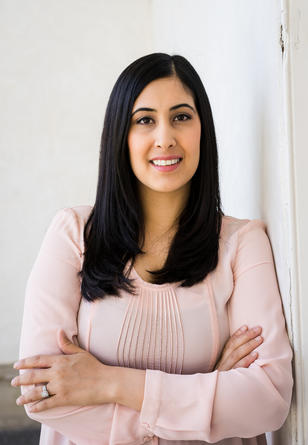 Hardeep Fervaha RM (she/her)
I graduated from the Midwifery Education Program at McMaster University in 2013. Prior to studying Midwifery, I completed a Bachelor of Science degree at McMaster University in 2009.
During my clinical training, I had the opportunity to work at practices and hospitals that serve people from downtown Toronto, Guelph, Hamilton and Burlington. I experienced the joy of midwifery care and homebirth with the birth of my own son in 2014.
I am honoured to be working in a profession where I can assist clients and families through the life changing transition of pregnancy, labour and birth. I look forward to being part of this special experience for you and your family.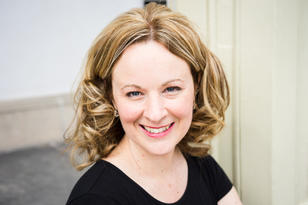 Lara Bernstein RM (she/her)
Midwifery was the norm for me as a child. I observed my mother's two homebirths, both attended by a midwife prior to legislation. As I discovered more about midwifery in Ontario from my own pregnancy and homebirth experiences, I became passionate about the client-centered care it provides and was compelled to pursue midwifery as a career.
I am a graduate of the midwifery program at McMaster University and a recipient of the Murray and Eleanor Enkin award for superior achievement in the humanitarian, professional and academic domains of midwifery practice.
For the past 18 years I have also been a professional dancer and choreographer. Across both careers, I think the body is spectacular and giving birth the most extreme sport of all!
I'm passionate about facilitating care where people have the freedom and space to make choices for themselves in how they experience and manage their pregnancy, labour, and early parenting.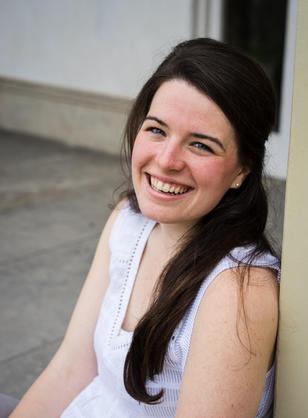 Jenna Wilson RM (she/her)
I am happy to have joined the Burlington and Area Midwives in 2015! I am a graduate of the McMaster Midwifery Education program and I have had the opportunity to train in Ottawa, Hamilton, Tanzania, and Burlington.
Prior to midwifery I studied Liberal Arts at Augustine College in Ottawa. I was raised in Carlisle, Ontario. When not participating in all things midwifery I enjoy reading, cooking, crafting and the outdoors.
My interest for this ancient profession grew when I learned of the brilliant balance of evidenced based care and the appreciation of normal birth. I feel privileged to be caring for clients and families during this significant time in life.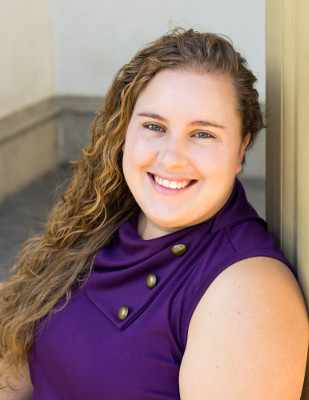 Emma Graham RM (she/her)
I am thrilled to join Burlington & Area Midwives where I completed my training. I am a graduate of the McMaster Midwifery Program and have completed placements in the Burlington, Hamilton and Barrie areas. I feel privileged to have the opportunity to assist clients and their families in their journey through pregnancy and birth.
I grew up in Oro Station, a small town on Lake Simcoe between Barrie and Orillia but this community has become my home, as I completed my Bachelor of Health Sciences degree also at McMaster. Midwifery is an ideal fit for me, blending scientific evidence with compassionate, client-centered care.
I live in Hamilton with my partner and cat, and you will often find us trying out new restaurants in the city. Thank you for letting me be a part of your care!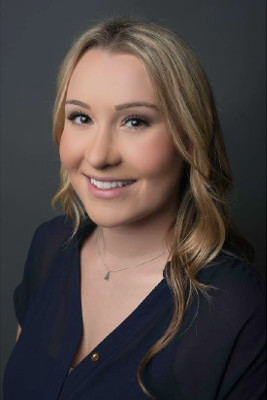 Candice Syme RM (she/her)
Since graduating the Midwifery Education program at McMaster in 2013, I have been working in the Durham region. Although I've had many amazing experiences in Durham, originally from Oakville, I have always considered Halton Region home. Working as a member of the Burlington Midwives team has always been my goal and dream.
Since first learning about midwifery in high school, I was committed to becoming a midwife myself. I have always had an interest in reproductive healthcare and in particular the ideals of client centered care. I always strive to honour the ability of my clients to voice their opinions and wishes for their care by being open and supportive. My goal is to make each client's pregnancy and postpartum experience one that is positive, supported and empowering.
I am passionate about outreach both within the clinic and in the community and look forward to continuing volunteering, educating and raising awareness in the Burlington area.
I now reside in Waterdown with my boyfriend and morkie puppy. In my spare time, I enjoy trying out new restaurants, keeping active and card making.
I feel privileged to be a part of your pregnancy and birth experience.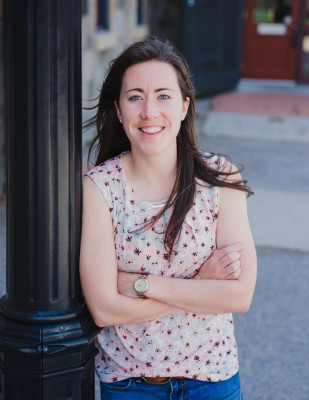 Shanika Thomas RM (she/her)
I am excited to join Burlington & Area Midwives after completing the Midwifery program at McMaster University. My education has taken me from rural Uganda to various parts of Ontario with my final year spent here in Burlington.
While working in a high-traffic birthing unit in Uganda I was able to see the pivotal role that midwifery plays in people's health on a micro and international level. This was a highlight of my education. Prior to Midwifery, I completed a Bachelor of Science in Sports Medicine while attending Samford University (Alabama) on a soccer scholarship.
Originally from Hamilton, I am happy to return to the area to practice Midwifery. I am grateful for the opportunity to walk with you through this season of pregnancy, birth, and early parenting. In my spare time you may find me playing sports or drinking a morning coffee with the newspaper.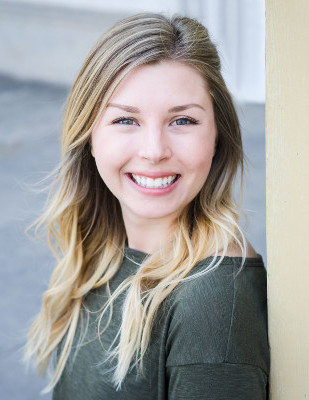 Olivia Johnston RM (she/her)
I am delighted to be joining the team at Burlington & Area Midwives. My education through McMaster University allowed me to train throughout Southern Ontario, learning from communities big and small, including the Burlington area.
Before midwifery, I earned a biology degree in my hometown at the University of Prince Edward Island. I've always had an interest in reproductive health, and the lack of available services in my home province sparked my interest in midwifery. I appreciate the importance of providing respectful, individualized, informed choice care to pregnant people across Canada, especially within our smaller communities. Although home will always be PEI, I am looking forward to making memories in Burlington.
Outside of the world of midwifery, you'll find me practicing yoga, enjoying the beach, and taking in live music. I'm looking forward to meeting you and I am grateful to be a part of your midwifery experience!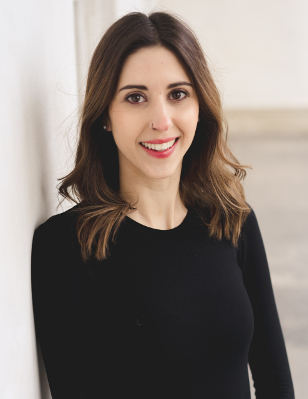 Ashley Burns RM (she/her)
I have been a practicing midwife since 2014. Prior to completing the Midwifery Education Program at McMaster University I completed a degree in Health Sciences from The University of Western Ontario. After working in Toronto for several years I am excited to be back in Burlington where I spent my high school years.
One of the best parts of being a midwife is providing care that is in line with evidence-based practices and educating clients on their options throughout their pregnancy, labour and birth. I am proud to play a role in helping clients feel confident that they have the information they need to make the choices that are best for them and their families.
I absolutely love being a midwife and feel so lucky that I have found a strong passion in my work. In my spare time I enjoy being outdoors biking, hiking, and snowboarding. I value the strong connections I have with my family and friends, and love partnering with my husband to teach our daughter the ways of life.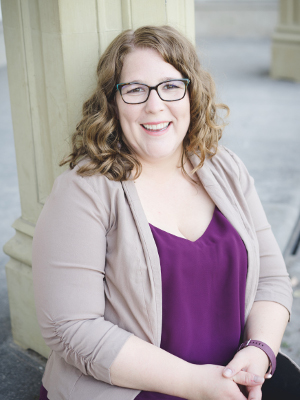 Erika Arseneau RM (she/her)
I am thrilled to be joining the team at Burlington and Area Midwives. Having completed the Midwifery Education Program at McMaster University, most of my training was completed in the Southern Ontario region including Hamilton, Burlington, Brantford and Oakville. I was also fortunate to spend some time with the Lucina Birth Centre in Edmonton, Alberta.
Prior to becoming a midwife, I completed an Honors BSc at McMaster in Biochemistry (2012) followed by a Master's in Clinical Epidemiology and Biostatistics (2014). Working in clinical research was what really sparked me to become my own practitioner. I love the field of midwifery, caring for pregnant clients and I am so thankful to work with the clients we serve. Recently I have begun to combine my interests in midwifery and research by working as a research fellow for the McMaster Midwifery Research Centre. My research interests predominantly lie in population and public health as well as health services for gender and sexual minorities.
When I am not working as a midwife or doing research, you can find me playing recreational sports (soccer, dodgeball and softball) or working on some sort of crafting/embroidery project. I also never pass up an opportunity to spend time with family and friends, especially when board games or card games are involved.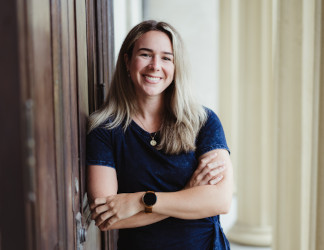 Samantha Kivell RM (she/her)
I am delighted to be joining Burlington and Area Midwives! I completed my Midwifery education at McMaster University.
I am a born and raised 'Hamiltonian' and feel privileged to have completed the majority of my training in Hamilton. I also spent time learning and training with Midwives in rural British Columbia. Prior to my education at McMaster, I received a Bachelor of Kinesiology at Brock University. During this time, I volunteered with special populations at a fitness rehabilitation centre that provides accessible individualized training programs.
I am passionate about educating and empowering clients to make informed decisions. I love providing evidence-based based care to clients in their pregnancy, birth, and postpartum journey. I am honoured to be a part of such an important time in the lives of my clients and their growing families.
I currently live in Stoney Creek. When I am off call I can likely be found spending time with my family, weightlifting, or hiking in Hamilton with my goldendoodle.
I look forward to meeting you!